Open Play
Practice, coaching, challenges and more all occur during Open Play. What's going on may change day to day, but there is always fun to be had and improvements to be made by practicing.
Open play is four times a week at Shorewood and West Allis locations.
Wednesday & Friday
6:30 – 9:30 PM
Youth Program
As well as all of our coaches being available for youth lessons, we also have specific Youth Programs now in the works — with more being planned in the future.
We are partnering with the North Shore Knights to offer their first table tennis clinics this fall. From there, club teams will be formed across all age and skill groups.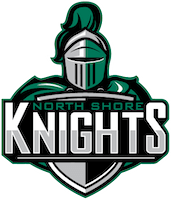 Is your program, school or someone you know interested in a Youth Table Tennis Program?